4.0/ 5

1 Rating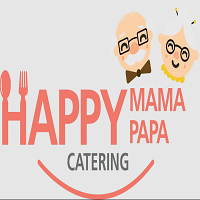 552 MacPherson Road Bukit Mer...
300 Tampines Avenue 5 #01-06 S...
2 Venture Drive, Vision Exchan...
5.0/ 5

1 Rating
A great view of Boat Quay while enjoying your authentic way of a malay own BBQ Steamboat & ...
73 Boat Quay, Singapore, Singa...
73 Upper Paya Lebar Rd, Level ...
511, Block B Upper Jurong Rd, ...
3.0/ 5

1 Rating
The soup is awesome. Not much variety on seafood & dessert. Chicken & meat marination i...
3 Simei Street 6, Eastpoint Ma...
6 Eu Tong Sen Street #02-01 Ye...
110 Pasir Ris Central, #02-05,...
If you are in the mood for some steamboat, there are many halal steamboat restaurants in Singapore that you can try. Halal food is food that is permissible to eat and drink under Islamic dietary laws (halal meaning lawful and allowed). The Muslim religion mandates that an animal must be slaughtered with a cut to the jugular vein, carotid artery and windpipe, all of which ensure rapid blood loss. The best steamboats offer a variety of broths like chicken soup, seafood soup, black pepper beef meatballs and roasted lamb ribs. If you want some steamed rice or noodles as well, you can choose from fried rice, Hokkien mee or Yong tau foo.